Top 20 Fantasy Football Receivers for 2020 Ranked by Tiers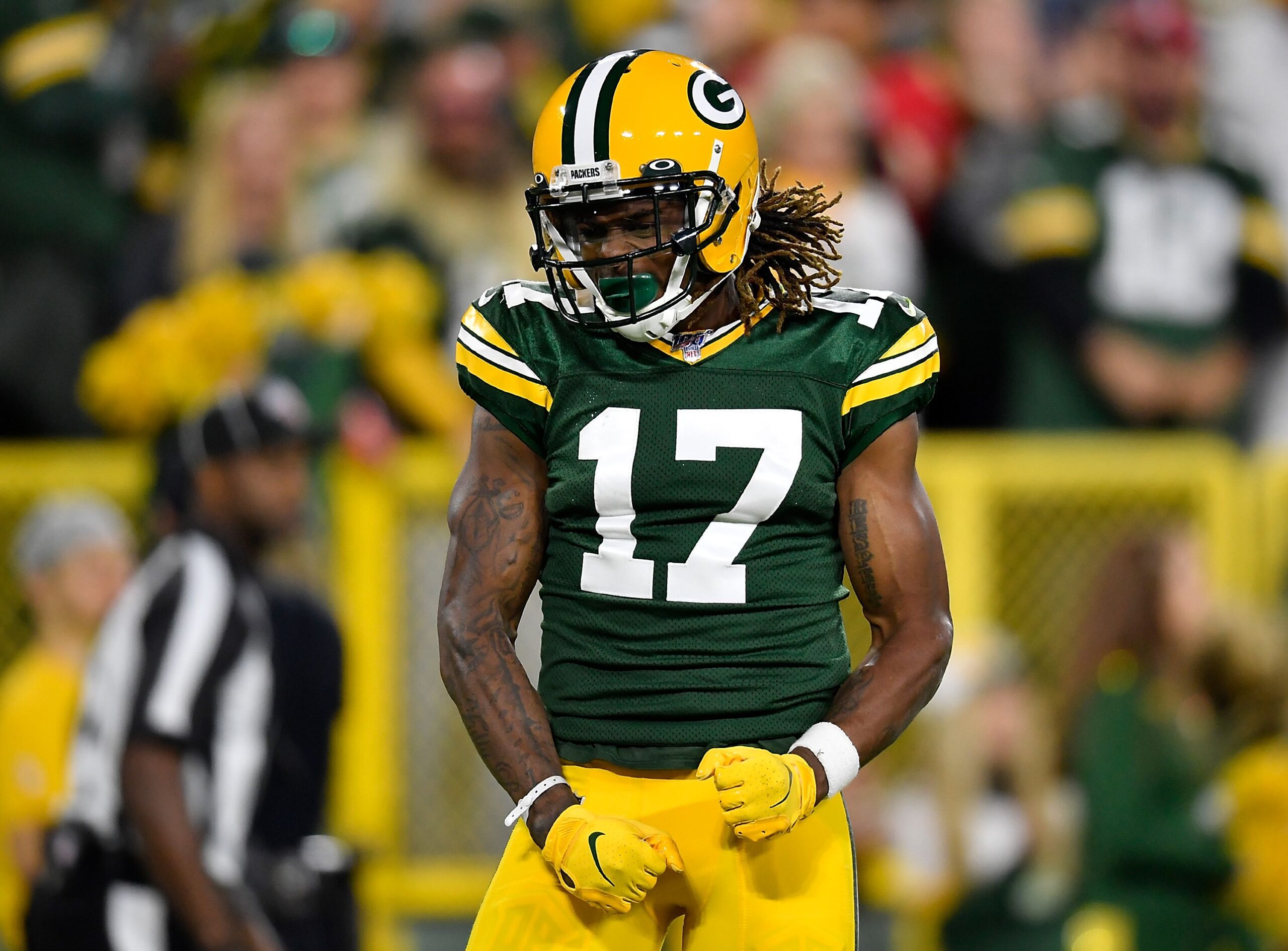 The depth at wide receiver in fantasy football for 2020, is pretty darn thick. While the trend in drafting favors loading up on running backs, eventually, these wideouts will start falling off the board one, by one.
Here is my latest ranking, updating the one I completed earlier this year.
Tier I WRs
I could see any of these stud WRs in Tier I finish as the top guy in fantasy points in 2020. But, I've got the main man in Green Bay there for now because of the huge target share he will command without any clear cut WR2 behind him.
1. Davante Adams, Green Bay Packers
2. Michael Thomas, New Orleans Saints
3. Tyreek Hill, Kansas City Chiefs
4. Julio Jones, Atlanta Falcons (So under-appreciated and I don't know why!!)
Tier II WRs
Any of the following WRs in this tier chosen mid-second round, through mid-third round should suffice as a dependable option if you choose to load up on a couple of RBs first.
5. DeAndre Hopkins, Arizona Cardinals (I think Hopkins rebounds big)
6. Allen Robinson, Chicago Bears (Please, may we we see Nick Foles)
7. Kenny Golladay, Detroit Lions
8. Chris Godwin, Tampa Bay Buccaneers
Tier III WRs
This squad of receivers should each attract 8-9 targets per contest. They all are capable of producing legit WR1 fantasy points more often than not this year.
9. Adam Thielen, Minnesota Vikings (Back in sync with Kirk Cousins)
10. D.J. Moore, Carolina Panthers
11. Mike Evans, Tampa Bay Buccaneers
12. JuJu Smith-Schuster, Pittsburgh Steelers (Stay healthy, please)
13. Cooper Kupp, Los Angeles Rams
14. Amari Cooper, Dallas Cowboys
Tier IV WRs
If any of these fine talents fall to you to round out your No. 2 to No. 3 WR spot, don't hesitate to grab one. Each should garner at least 6-8 targets per game.
15. Calvin Ridley, Atlanta Falcons
16. A.J. Brown, Tennessee Titans
17. Courtland Sutton, Denver Broncos
18. Tyler Lockett, Seattle Seahawks
19. Julian Edelman, New England Patriots (Cam Newton's target hog)
20. D.J. Chark, Jacksonville Jaguars
For more fantasy ramblings or to just chat miscellaneous stuff in general, follow me on Twitter and Instagram.
Make it a good day!