My SFBX Fantasy Football 2020 Draft (Rookie Addiction)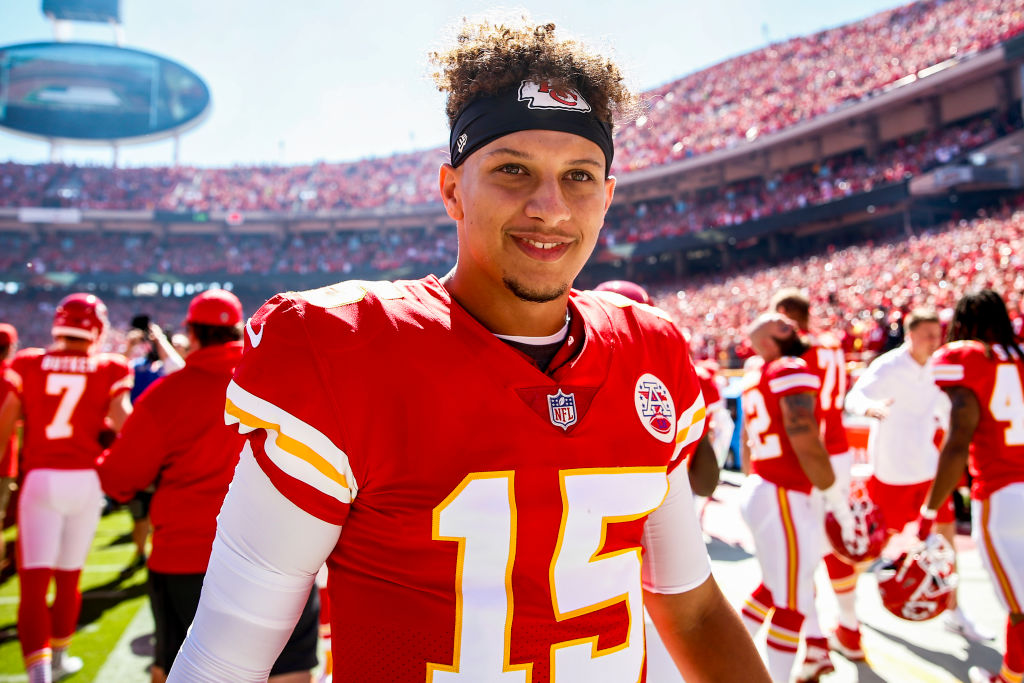 Welcome to my Draft Room!
It is a total honor to be invited to participate in SFBX, the biggest annual charity fantasy football league in the nation, whose focus is raising money to support Fantasy Cares. This league grows each year and now consists of 120, 12-person teams comprised of fantasy analysts and fans.
Before I explain my picks, here are a few important Scoring Rules to keep in mind for our 11-starter roster (22 total players drafted):
1-2 Quarterbacks can be started. However, said quarterbacks can LOSE fantasy points for incompletions, interceptions, pick-sixes, and for getting sacked.
1-5 Tight Ends can be started and receive 1 full point for receptions and for completing first-downs.
2-6 Running Backs can be started and 3-7 Wide Receivers can be started and each position gets .5 points for receptions and for completing first-downs.
So, here's my squad picking from the 1.02 position with their current average draft pick (ADP) in the header. Disclaimer: I may have gone a little overboard with too many rookie picks. You can be the judge.
1.02 Patrick Mahomes, QB, Kansas City Chiefs (ADP 3.0)
Snagging Mahomes, who scored the fourth-most QB fantasy points here last year, while missing 2.5 games, was a no-brainer. Set up to thrive again in this format, Mahomes will rack up a ton of points through the air, on his feet and he doesn't make many costly mistakes. He boasts 80 career touchdowns in his two years starting.
2.11 Aaron Jones, RB, Green Bay Packers (ADP 26.2)
Not wanting to miss out on a top RB, I kind of flipped a coin and took Jones and passed on Cardinals' Kenyan Drake. Jones was a beast last year, scoring 19 touchdowns. Hopefully, the Packers save rookie A.J. Dillon for next season and ride the heck out of Jones since he looks to be a free agent in 2021.
3.02 Todd Gurley, RB, Atlanta Falcons (ADP 33.3)
Sure enough, Kenyan Drake went right before my turn here. So, Gurley it was.
I can't wait to see him now on a high-producing Falcons' offense. Gurley is only 25, claims to be in fantastic form, and he is a total steal here if he returns to his past first-round production.
4.11 Aaron Rodgers, QB, Green Bay Packers (ADP 42.9)
I couldn't pass on Rodgers with 12 QBs already taken. He's a solid No. 2 behind Mahomes and he rarely throws an interception. Plus, I see Rodgers playing with a chippiness to him to get back at the Packers for drafting rookie backup QB, Jordan Love.
5.02 David Johnson, RB, Houston Texans (ADP 50.2)
I know. All Johnson has done lately is frustrate his fantasy owners. But, I like his potential with Houston as a designated RB1 not sharing the backfield with any significant competition. Furthermore, Johnson should see plenty of targets in the passing game with DeAndre Hopkins gone.
6.11 Cooper Kupp, WR, Los Angeles Rams (ADP 60.9)
It was my plan to wait until Round 6 to take my first WR since the positional talent is so deep. I loved Kupp falling to me, as a No. 1 at his position on a Rams team that will have to throw a ton to keep competitive.
7.02 Courtland Sutton, WR, Denver Broncos (ADP 76.4)
Equally, I was thrilled at Sutton still being available three picks later. He's the clear No. 1 and will only get better with the QB situation in Denver finally being stable.
8.11 Philip Rivers, QB, Indianapolis Colts (ADP 98.2)
QB overkill at this point? I don't think so. The list of free QBs was thinning out with 26 gone at this pick. I want three STARTING QBs for this league in the event Mahomes and Rodgers miss time together. Rivers is serviceable and hopefully will keep his turnovers at a minimum. He's purely a bench stash unless it's an emergency.
9.02 James White, RB, New England Patriots (ADP 105.4)
I call him Mr. Reliable. He's terrific in the passing game which gives him a leg up in this scoring format. I like White even better now that Cam Newton will be under center. Think Christian McCaffrey, the junior edition.
10.11 Dallas Goedert, TE, Philadelphia Eagles (ADP 120.0)
It's typically my pattern to wait on a TE. Once the top elites get taken, there is no rush. At this pick, 14 TEs were gone and Goedert — who finished only five places below Zach Ertz in fantasy points last year — made my choice easy.
11.02 Marvin Jones, WR, Detroit Lions (ADP 118.9)
Jones should return healthy and will be a sound No. 2 behind Kenny Golladay. Matthew Stafford is never short on passing yards and there will be plenty to keep Jones racking up fantasy points. A red zone hog, Jones also scored nine times in 13 games last season.
12.11 N'Keal Harry, WR, New England Patriots (150.9)
I touched on Cam Newton providing a boost in New England. This, in turn, makes Harry's stock rise. The two have been working out together and Harry, who is 6-foot-4, makes a nice, tall target for his 6-foot-5 new QB.
13.02 Antonio Gibson, RB, Washington (Rookie) (ADP 156.0)
First rookie alert. Gibson is gadgety and can line up at receiver where he took most of his snaps at Memphis. This bodes well for his PPR value. As an RB, Gibson could see a larger role if the injury-prone Derrius Guice misses time. Even with the ancient Adrian Peterson still around, Gibson will be involved.
14.11 Jerry Jeudy, WR, Denver Broncos (Rookie) (ADP 145.6)
Another rookie and another Denver WR for me. Jeudy is first-round pedigree out of Alabama and will have an immediate role opposite of Courtland Sutton. If anything, Jeudy is good to house as a handcuff should Sutton miss any games.
15.02 Joshua Kelley, RB, Los Angeles Chargers (Rookie) (ADP 180.4)
Austin Ekeler is the lead back for the Chargers. Then it's complex between Kelley (the rookie) and Justin Jackson. A lot of what I read points to Kelley seeing more of the rushing work that Melvin Gordon has left behind. This is a great later-round value pick if Kelley can indeed nudge ahead of Jackson.
16.11 Cameron Brate, TE, Tampa Bay Buccaneers (ADP 239.1)
Definitely not a sexy pick, Brate is strictly TE depth behind my TE Goedert. However, if Tom Brady leans upon two TE sets, Brate's stock might rise. But, that would have to come at the expense of O.J. Howard who has never lived up to fantasy expectations.
17.02 Parris Campbell, WR, Indianapolis Colts (ADP 184.4)
Campbell, who will line up in the slot, offers a lot of upside for a cheap investment. I see Philip Rivers targeting Campbell with a bunch of screen passes, just as he used to pepper Austin Ekeler with when with the Chargers.
18.11 Jamaal Williams, RB, Green Bay Packers (ADP 221.3)
I'm not a fan of this choice. But the RBs were thinning and Williams is a partial handcuff for my Aaron Jones. Aside from taking a backseat to Jones and perhaps rookie A.J. Dillon, I still envision Williams being involved in the passing game. This is magnified by the fact that the Packers declined to add any new receiving help for Aaron Rodgers this past spring.
19.02 Chase Claypool, WR, Pittsburgh Steelers (Rookie) (ADP 236.2)
Claypool, whom the Steelers invested a precious second-round pick, could be the next fantasy version of JuJu Smith-Schuster. Smith-Schuster was also a second-round pick and he, as a rookie in 2017, playing opposite Antonio Brown, recorded 917 yards and seven touchdowns. At this late in any draft, Claypool is worth a dart throw.
20.11 Cole Kmet, TE, Chicago Bears (Rookie) (ADP 228.2)
I'm not thrilled with this choice. But, I wanted one more tight end for depth behind Goedert and Brate. The Bears have a gazillion tight ends on their roster, but Kmet is penciled in as a TE1 opposite of the aging Jimmy Graham.
21.02 Antonio Gandy-Golden, WR, Washington (Rookie) (ADP 237.5)
There are a lot of question marks beyond Terry McLaurin on Washington's receiving roster. I like that Antonio Gandy-Golden (AGG) is 6-foot-4 with a tight end physique and possesses the ability to make huge plays. At this point, it was either gamble with AGG or dumpster dive for a stagnating vet with a dwindling role.
22.11 La'Mical Perine, RB, New York Jets (Rookie) (ADP 231.3)
Perine is my Mr. Irrelevant in this draft. For now, this former Florida Gator star is only backup depth beyond Le'Veon Bell. But, Bell and coach Adam Gase are always at odds. Should the Jets be floundering mid-season, I could see them trying to trade Bell. If they do, it would open up the door for Perine to be an instant three-down back.
Check him out in action.
Thought, comments? Hit me up on Twitter @liveocgirl and thanks for reading!