Top 20 Fantasy Football Running Backs (PPR), Quickie Edition, 2020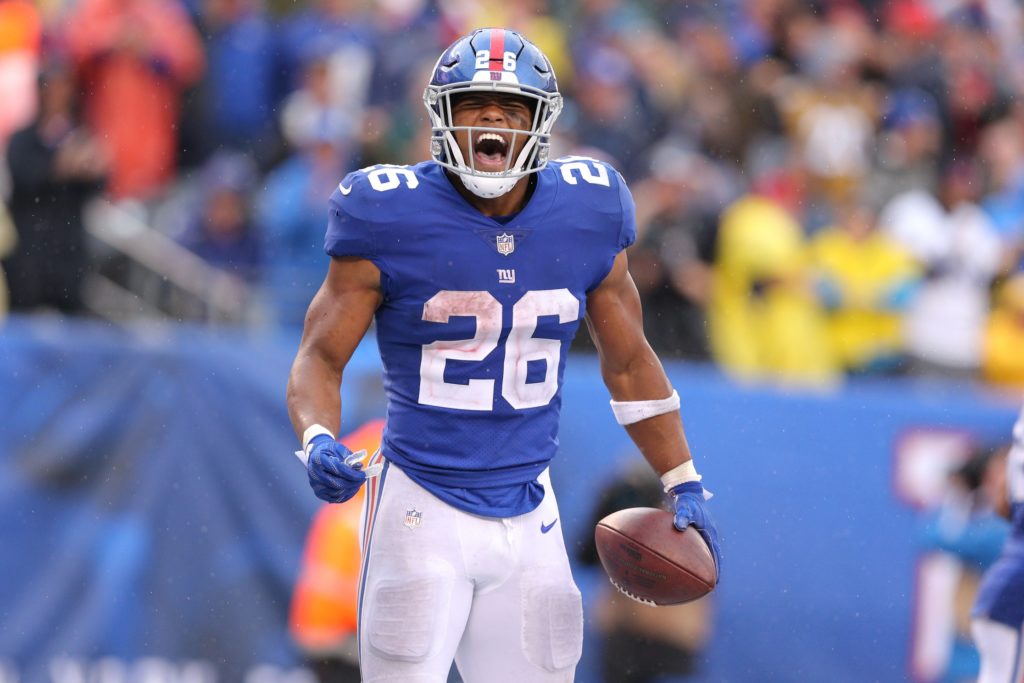 Fantasy football running back discussions have been absolutely on fire since the Buccaneers signed the recently released Leonard Fournette.
But, that doesn't necessarily make him a slam-dunk top-10 RB in my book. I also share different thoughts on which RB I think should be drafted first overall.
Here are my top-20 ranked fantasy RBs as it would pertain to PPR scoring in 2020.
Saquon Barkley, New York Giants
Ezekiel Elliott, Dallas Cowboys
Christian McCaffrey, Carolina Panthers
Alvin Kamara, New Orleans Saints
Dalvin Cook, Minnesota Vikings
Joe Mixon, Cincinnati Bengals
Austin Ekeler, Los Angeles Chargers
Derrick Henry, Tennessee Titans
Nick Chubb, Cleveland Browns
Kenyan Drake, Arizona Cardinals
Miles Sanders, Philadelphia Eagles
Aaron Jones, Green Bay Packers
Todd Gurley, Atlanta Falcons
Josh Jacobs, Las Vegas Raiders
David Johnson, Houston Texans
Clyde Edwards-Helaire, Kansas City Chiefs
Melvin Gordon, Denver Broncos
James Conner, Pittsburgh Steelers
Leonard Fournette, Tampa Bay Buccaneers
Chris Carson, Seattle Seahawks
Like? Dislike? Somewhat agree? Am I missing anybody?
Feel free to hit me up on Twitter to discuss. Happy future drafting!